Mikhail Kuzmin publishes Little Grove in 1922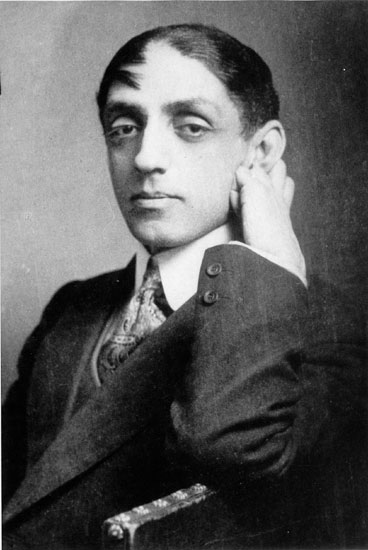 In 1922, Russian modernist Mikhail Kuzmin publishes his play Little Grove. It is representative of his fascination with the English Decadent artist Aubrey Beardsley and homoerotic tradition within English culture.
Image: Portrait of Mikhail Kuzmin. This image is in the public domain in the United States because its copyright has expired.
Articles
Sasha Dovzhyk, "The Queer Little Grove: The Adoption of Aubrey Bearsley by Mikhail Kuzmin"