Dwelling Responsibly-Legacy of the English Lakes Dashboard
Description
This course addresses a question at the root of our contemporary enrionmental crisis: how might we dwell responsibly in the places we call home, practicing attentive care for our human and non-human neighbors?  The class thereby highlights two related senses of dwelling: to dwell in, abide and inhabit, and to dwell on, to give time to something in thought or action.  We will focus on a number of authors and activitists in nineteenth-century Britain, each of whom struggled to bring attending and abiding into sensitive and ecological combination.  They all found a common point of reference in England's Lake District.  Key figures will be authors William and Dorothy Wordsworth, art and social critic John Ruskin, and Anglican clergyman Hardwicke Rawnsley.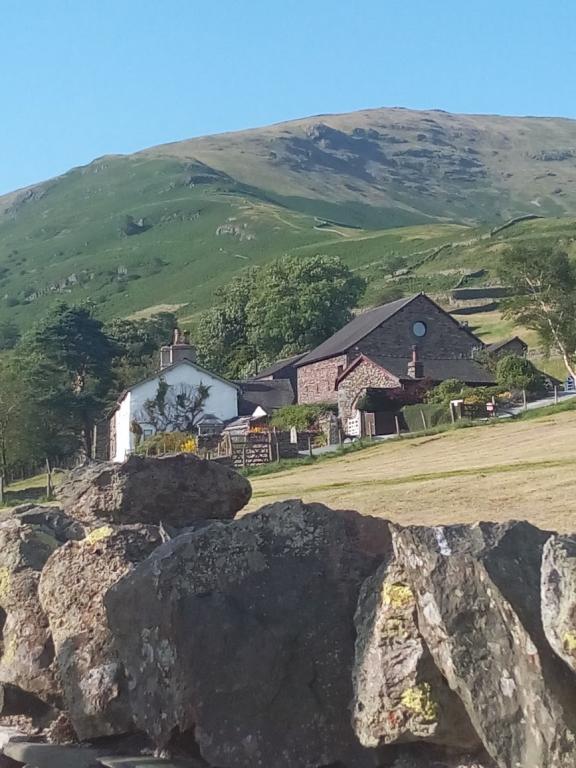 Galleries, Timelines, and Maps
Posted by
Joshua King
on
Monday, July 23, 2018 - 17:15
Locations of rail stations proposed and protested in the railway debates 1844-1883.
Posted by
Joshua King
on
Friday, July 6, 2018 - 16:52
Places mentioned in the third day of class.
Posted by
Joshua King
on
Wednesday, July 4, 2018 - 21:58
Places mentioned in class first day.
Individual Entries
There is no content in this group.