Victorians Penn State Altoona Dashboard
Description
THE VICTORIANS—ENGLISH 452, SECTION 001
FALL 2018 // Penn State Altoona
From Madonna To Whore & Back Again? The Uneven Evolution of Victorian Women & Men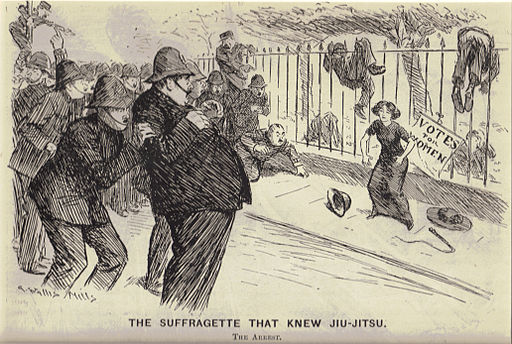 Image Source: Wikimedia Commons
Think gender and power relations are volatile in our time? You're right; they are, but we'll look at another time in which women's and men's roles were radically changing, a time when a woman ruled an empire, yet any woman could also be stopped and medically examined if a legal authority thought she might be a prostitute. We'll examine a time—perhaps very like our own—when people resisted and persisted for change, and that time was scary and exciting (and that's why we're starting with Dracula!!).
Throughout this course, we'll see what we can learn about how women and men successfully worked toward equality and shared governance, and how and why they failed. This class, subtitled "From Madonna To Whore and Back Again? The Uneven Evolution of Victorian Women and Men,"will explore those issues, examining a wide array of representations of Victorian women and men in order to understand the Victorian period from which, I assert, we can also learn today. 
In our non-fiction, novels, play, and poetry, we will read of what should be done with "redundant women," of how bicycles or artistic talent could make women threatening, of how higher education for men and women was embroiled in religious, class, and marriage debates, and so much more. In short, we'll learn about a transformative period for Victorian men and women and the world.
AND we'll also be using THIS EXCITING new Learning and Teaching Tool--COVE (the Central Online Victorian Educator)--to create a timeline and map that will help us understand the Victorians' Road to Female Suffrage!!
Galleries, Timelines, and Maps
There is no content in this group.