Dante Gabriel Rossetti, The Annunciation (1855)
Description: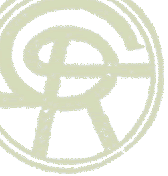 A variant of this description was originally published at The Rossetti Archive at this location. 
This painting by Dante Gabriel Rossetti is watercolour, pencil, and gum arabic heightened with touches of bodycolour and with scratching out. The model for the figure of the Virgin was Elizabeth Siddal. Inscribed on the verso in G. P. Boyce's hand: "Painted by Dante Gabriel Rossetti for G P Boyce—1855." The Virgin is bathing her feet in a small stream which reflects the image of the angel Gabriel who hovers between two trees to the right. The Holy Ghost floats above Mary's head.
Production History
The picture was executed in 1855 for George Boyce. According to Boyce's diary, DGR borrowed it back on 27 December 1858 to make some changes. According to DGR, it was sold initially to the picture dealer W. W. Pearce, and (presumably) went thence to Boyce (see DGR's letter to Allingham, 11 May 1855, Surtees 55.24). 
Works Cited
Surtees, Virginia. Painting and Drawings of Dante Gabriel Rossetti: A Catalogue Raisonné. vol. 1. Oxford: Oxford UP, 1971.
How to Cite this Web Page (MLA format)
McGann, Jerome. "Dante Gabriel Rossetti, The Annunciation (1855)." Omnibus Edition of "In an Artist's Studio. Eds. Pamela Buck, Dino Franco Felluga, Nicole Fluhr, Dominique Gracia, Jerome McGann, Melissa Merte, and Herbert F. Tucker. The COVE: The Central Online Victorian Educator, covecollective.org. [Here, add your last date of access to The COVE].