Dante Gabriel Rossetti, Elizabeth Eleanor Siddal (1861)
Description: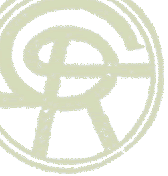 A variant of this description was originally published at The Rossetti Archive at this location. 
This remarkable picture by Dante Gabriel Rossetti is a watercolor painted over a carte de visite photograph of Elizabeth Siddal. According to G. C. Williamson, DGR made the portrait in May 1861 while attending at the bedside of his wife shortly after she gave birth to her dead child on 2 May (at their home, 14 Chatham Place). DGR gave the picture to the woman who nursed Elizabeth through that illness. It was later discovered by Lady Sudeley, who contacted Williamson to verify the authenticity of the picture. After checking with both William Michael Rossetti and Fairfax Murray, who authenticated the picture, Williamson purchased it on behalf of J. Pierpont Morgan for his famous collection of miniatures, which Williamson catalogued. The picture was subsequently sold from the Morgan Library collection and passed to the Walters Art Gallery. This file was provided to Wikimedia Commons by the Walters Art Museum as part of a cooperation project. All artworks in the photographs are in public domain due to age. The photographs of two-dimensional objects are also in the public domain. Photographs of three-dimensional objects and all descriptions have been released under the Creative Commons Attribution-Share Alike 3.0 Unported License and the GNU Free Documentation License.
Production History
The elaborately jewelled frame was added to the picture when it was acquired by Morgan.
Works Cited
Williamson, G. C. Country Life,11 July 1936, 35-36.
How to Cite this Web Page (MLA format)
McGann, Jerome. "Dante Gabriel Rossetti, Elizabeth Eleanor Siddal (1861)." Omnibus Edition of "In an Artist's Studio. Eds. Pamela Buck, Dino Franco Felluga, Nicole Fluhr, Dominique Gracia, Jerome McGann, Melissa Merte, and Herbert F. Tucker. The COVE: The Central Online Victorian Educator, covecollective.org. [Here, add your last date of access to The COVE].
Timeline of Events Associated with Dante Gabriel Rossetti, Elizabeth Eleanor Siddal (1861)