Dante Gabriel Rossetti, Elizabeth Siddal Seated at an Easel (1850-1860)
Description: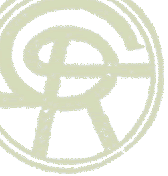 A variant of this description was originally published at The Rossetti Archive at this location. 
This drawing by Dante Gabriel Rossetti (sepia, pen and brush) is not catalogued in Virginia Surtees and its present location is not known. It has been reproduced, however, in Harry Quilter's Preferences in Art, Life, and Literature (facing page 54). Compare the similarly posed portraits, one pen and ink, the other pencil. The model for the figure was Elizabeth Siddal. 
This work is in the public domain in the United States because it was published (or registered with the U.S. Copyright Office) before January 1, 1923. Courtesy of Wikimedia Commons.
Works Cited
Quilter, Henry. Preferences in Art, Life and Literature. Swan Sonnenschein & Co., 1892.
Surtees, Virgina.  Painting and Drawings of Dante Gabriel Rossetti: A Catalogue Raisonné. Vol. 1. Oxford: Oxford UP, 1971.
How to Cite this Web Page (MLA format)
McGann, Jerome. "Dante Gabriel Rossetti,Elizabeth Siddal Seated at an Easel (1850-1860)." Omnibus Edition of "In an Artist's Studio. Eds. Pamela Buck, Dino Franco Felluga, Nicole Fluhr, Dominique Gracia, Jerome McGann, Melissa Merte, and Herbert F. Tucker. The COVE: The Central Online Victorian Educator, covecollective.org. [Here, add your last date of access to The COVE].