Dante Gabriel Rossetti, Regina Cordium (1860)
Description: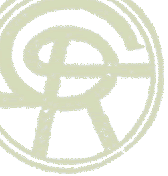 A variant of this description was originally published at The Rossetti Archive at this location. 
This painting (oil on panel) was completed in 1860.  The model is Elizabeth Siddal.  Virginia Surtees writes that, "According to Marillier 'more than one' replica was made of this picture, but so far as can be ascertained this is the original. It is the portrait of Elizabeth Siddal, executed a few months after she became Rossetti's wife" (vol. 1, 75, no. 120). The picture should be compared with the epochal work of 1859, Bocca Baciata, which inaugurated the series of female portraits that would grow more and more elaborate. Alastair Grieve calls the picture "a study in shades of pink and red, deliberately naive and with the decorative qualities of a playing card" (191). DGR was at work on the painting in September 1860.  As he told Madox Brown in a letter (see Fredeman, Correspondence, 60.39 ), "I am painting [Lizzie] as the Queen of Hearts." It was completed shortly after their marriage. In 1861, DGR painted an oil on panel portrait of Mrs. Aldam Heaton that is virtually a replica of this work. The Alexa Wilding oil portrait of the same title done in 1866 is a different work altogether. The pansy is a symbol of thought or memory. This work is in the public domain in the United States because it was published (or registered with the U.S. Copyright Office) before January 1, 1923. Courtesy of Wikimedia Commons.
Works Cited
Fredeman, William E. The Correspondence of Dante Gabriel Rossetti. D. S. Brewer, 2002-2010.
Grieve, Alastair. The Pre-Raphaelites: A Catalogue for the Tate Exhibition. Tate Gallery/Penguin Books, 1984.
Marillier, H. C. Dante Gabriel Rossetti: An Illustrated Memorial of His Art and Life. London: George Bell and Sons, 1899.
Surtees, Virgina.  Painting and Drawings of Dante Gabriel Rossetti: A Catalogue Raisonné. Vol. 1. Oxford: Oxford UP, 1971.
How to Cite this Web Page (MLA format)
McGann, Jerome. "Dante Gabriel Rossetti, Regina Cordium (1860)." Omnibus Edition of "In an Artist's Studio. Eds. Pamela Buck, Dino Franco Felluga, Nicole Fluhr, Dominique Gracia, Jerome McGann, Melissa Merte, and Herbert F. Tucker. The COVE: The Central Online Victorian Educator, covecollective.org. [Here, add your last date of access to The COVE].