Dante Gabriel Rossetti, Rossovestita (1850)
Description: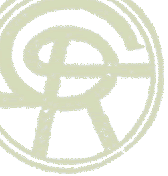 A variant of this description was originally published at The Rossetti Archive at this location. 
This painting (watercolour over pen and ink) was one of the first appearances of Elizabeth Siddal in Rossetti's work (Surtees 14). Along with The Two Mothers, this painting was part of a larger canvas abandoned and later destroyed by DGR in the production of "Hist!" Said Kate the Queen. The signature and date are inscribed at upper right: "Dante Rossetti Fece in Londra 1850. This work is in the public domain in the United States because it was published (or registered with the U.S. Copyright Office) before January 1, 1923. Courtesy of Wikimedia Commons.
Works Cited
Surtees, Virgina.  Painting and Drawings of Dante Gabriel Rossetti: A Catalogue Raisonné. Vol. 1. Oxford: Oxford UP, 1971.
How to Cite this Web Page (MLA format)
McGann, Jerome. "Dante Gabriel Rossetti, Rossavestita (1850)." Omnibus Edition of "In an Artist's Studio. Eds. Pamela Buck, Dino Franco Felluga, Nicole Fluhr, Dominique Gracia, Jerome McGann, Melissa Merte, and Herbert F. Tucker. The COVE: The Central Online Victorian Educator, covecollective.org. [Here, add your last date of access to The COVE].