Dante Gabriel Rossetti, The Sonnet (1880, illustration)
Description: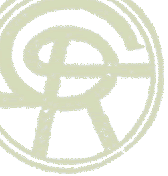 A variant of this description was originally published at The Rossetti Archive at this location. 
This is the original, pen-and-ink illuminated text drawing that Dante Gabriel Rossetti made for his mother's birthday. The drawing was laid into the front of a copy of David Main's Treasury of English Sonnets (1881), which had laid into the back a birthday poem by Christina Rossetti. Brother and sister then presented the book to their mother. Both signature and date are inscribed at lower left: DG Rossetti pro matre fecit, Apr: 27. 1880. Image courtesy of Wikimedia Commons.
Production History
DGR executed this illuminated work in March and April 1880. It was first published in 1882 as the frontispiece to William Sharp's DGR: A Record and a Study. Several interesting proof copies survive.
How to Cite this Web Page (MLA format)
McGann, Jerome. "Dante Gabriel Rossetti, The Sonnet (1880, illustration)." Omnibus Edition of  Dante Gabriel Rossetti's "The Sonnet." Eds. Dino Franco Felluga, Elizabeth Helsinger, Lorraine Janzen Kooistra, and Jerome McGann. The COVE: The Central Online Victorian Educator, covecollective.org. [Here, add your last date of access to The COVE].
Timeline of Events Associated with Dante Gabriel Rossetti, The Sonnet (1880, illustration)