Dante Gabriel Rossetti, St. George and the Princess Sabra (1862)
Description: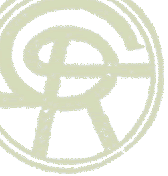 A variant of this description was originally published at The Rossetti Archive at this location. 
Dante Gabriel Rossetti's St. George and the Princess Sabra is a watercolor painting on paper. The model for Princess Sabra is Elizabeth Siddal (Siddal sat for the Princess a few days before she died). In this picture, we observe St. George after he has killed the dragon, with the Princess Sabra thanking him. He looks out the window to the rejoicing crowd who celebrate their deliverance and carry the dragon's head in triumph. DGR began the picture in late 1861 and completed it around 13 January 1862. Ellen Heaton approached DGR to buy it and they came to an agreement in a few days at the end of December 1861. She bought it for 65 guineas. In 1868, DGR made a water-colour replica which he sold to Frederick W. Craven in 1871, but the location of this picture is not known. This work is in the public domain in the United States because it was published (or registered with the U.S. Copyright Office) before January 1, 1923. Courtesy of Wikimedia Commons.
How to Cite this Web Page (MLA format)
McGann, Jerome. "Dante Gabriel Rossetti, St. George and the Princess Sabra (1862)." Omnibus Edition of "In an Artist's Studio. Eds. Pamela Buck, Dino Franco Felluga, Nicole Fluhr, Dominique Gracia, Jerome McGann, Melissa Merte, and Herbert F. Tucker. The COVE: The Central Online Victorian Educator, covecollective.org. [Here, add your last date of access to The COVE].