Dante Gabriel Rossetti, The Girlhood of Mary Virgin (1848-1849)
Description: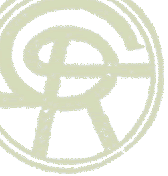 A variant of this description was originally published at The Rossetti Archive at this location. 
Dante Gabriel Rossetti's painting, The Girlhood of Mary Virgin (oil on canvas), was begun in August 1848 and completed for exhibition in March 1849. Christina Rossetti was the model for the Virgin; Gabriele Rossetti was the model for St. Anne.  Old William (a family dependent) sat for St. Joachim. Both William Holman Hunt and Ford Madox Brown gave advice and direction to DGR as he worked on the painting. DGR repainted the head of the angel in July before sending the work to the Dowager Marchioness of Bath, who had purchased it. In 1864, DGR again had the painting in his hands for some retouching and, most important, for reframing (see Fredeman 64.172 , letter of 7 December 1864 6o Madox Brown). The present frame is the one he designed and had made in 1864. Two sonnets accompany the painting and were inscribed next to each other on the lower part of the frame at this time (for these texts see the Tate Gallery oil painting). This work is in the public domain in the United States because it was published (or registered with the U.S. Copyright Office) before January 1, 1923. Courtesy of Wikimedia Commons.
William Bell Scott described DGR's work on the painting in the following terms: "He was painting in oils with water-colour brushes, as thinly as in water-colour, on canvas which he had primed with white till the surface was as smooth as cardboard, and every tint remained transparent" (Autobiographical Notes vol. 1.250). This is the first picture to declare itself a "PreRaphaelite" work by carrying the initials of the movement as part of its signature.
Works Cited
Faxon, Alicia Craig. Dante Gabriel Rossetti. Abbeville Press, 1989.
Fredeman, William E. The Correspondence of Dante Gabriel Rossetti. D. S. Brewer, 2002-2010.
Ghose, S. N. Dante Gabriel Rossetti and Contemporary Criticism, 1849-1882. Folcroft Library Editions, 1929.
Scott, William Bell. Autobiographical Notes of William Bell Scott. Ed. W. Minto. James R. Osgood, McIlvaine, and Co., 1892.
Surtees, Virginia. Painting and Drawings of Dante Gabriel Rossetti: A Catalogue Raisonné. vol. 1. Oxford: Oxford UP, 1971.
Waugh, Evelyn. Rossetti: His Life and Works. Gerald Duckworth & Co., 1975.
How to Cite this Web Page (MLA format)
McGann, Jerome. "Dante Gabriel Rossetti, The Girlhood of Mary Virgin (148-1849(." Omnibus Edition of "In an Artist's Studio. Eds. Pamela Buck, Dino Franco Felluga, Nicole Fluhr, Dominique Gracia, Jerome McGann, Melissa Merte, and Herbert F. Tucker. The COVE: The Central Online Victorian Educator, covecollective.org. [Here, add your last date of access to The COVE].