Dante Gabriel Rossetti, Dante's Vision of Rachel and Leah (1855)
Description: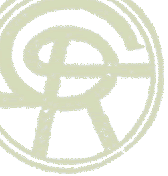 A variant of this description was originally published at The Rossetti Archive at this location. 
This watercolour on paper by Dante Gabriel Rossetti was commissioned by John Ruskin in 1855. The watercolour illustrates an episode from Dante's Purgatorio, Canto XXVII. This is one of two watercolours dealing with subjects from Dante commissioned by Ruskin in April 1855. The other is Dante's Vision of Matilda Gathering Flowers. Elizabeth Siddal was the model for Rachel. This work is in the public domain in the United States because it was published (or registered with the U.S. Copyright Office) before January 1, 1923. Courtesy of Wikimedia Commons. 
Ruskin, who commissioned this picture, praised it highly (see his letters to Ellen Heaton of November 1855 in Surtees I.35-36). The two women, seated at the fountain in the Earthly Paradise, "symbolise the active and the contemplative life. Leah, the active one, works with tendrils of honeysuckle and carries a red rose in her long loose hair. Both flowers had connotations of sexual attraction for Rossetti. She wears a green dress, the colour of life. Rachel is dressed in purple, the colour Rossetti often associates with inactivity and sometimes even with death" (Grieve 276 ). This dichotomy of "Soul's Beauty" and "Body's Beauty" of course runs throughout all of DGR's work.
Production History
In April 1855, Ruskin proposed to DGR that he do a series of seven pictures illustrating the Purgatorio . DGR executed two, this picture and the watercolour Dante's Vision of Matilda Gathering Flowers . The two were completed sometime in the late summer or early fall 1855, after Ford Madox Brown had suggested various improvements, in particular to this picture. On 3 September, DGR told Brown that it had been greatly improved and that Ruskin paid £30 for it. In November, Ellen Heaton became involved with the picture through Ruskin's generosity and it passed to her at that time (see Fredeman, 55.45; 55.57 ).
Works Cited
Fredeman, William E. The Correspondence of Dante Gabriel Rossetti. D. S. Brewer, 2002-2010.
Grieve, Alastair. The Pre-Raphaelites: A Catalogue for the Tate Exhibition. Tate Gallery/Penguin Books, 1984.
Surtees, Virginia. Painting and Drawings of Dante Gabriel Rossetti: A Catalogue Raisonné. vol. 1. Oxford: Oxford UP, 1971.
How to Cite this Web Page (MLA format)
McGann, Jerome. "Dante Gabriel Rossetti, Dante's Vision of Rachel and Leah (1855)." Omnibus Edition of "In an Artist's Studio. Eds. Pamela Buck, Dino Franco Felluga, Nicole Fluhr, Dominique Gracia, Jerome McGann, Melissa Merte, and Herbert F. Tucker. The COVE: The Central Online Victorian Educator, covecollective.org. [Here, add your last date of access to The COVE].