Dante Gabriel Rossetti, Elizabeth Siddal (1850-65)
Description: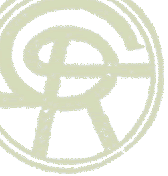 A variant of this description was originally published at The Rossetti Archive at this location. 
This watercolour and graphite drawing of Elizabeth Siddal (on paper, laid on fine linen on a stretcher) is now in the Fitzwilliam Museum, Cambridge. The monogram and date are inscribed at lower right. The monogram design belongs to 1863 or later. The date is ambiguous, and may indicate that the drawing was begun in 1850, and taken up again in 1863; the monogram probably comes from the latter date. This work is in the public domain in the United States because it was published (or registered with the U.S. Copyright Office) before January 1, 1923. Courtesy of Wikimedia Commons.
How to Cite this Web Page (MLA format)
McGann, Jerome. "Dante Gabriel Rossetti, Elizabeth Siddal (1850-65)." Omnibus Edition of "In an Artist's Studio. Eds. Pamela Buck, Dino Franco Felluga, Nicole Fluhr, Dominique Gracia, Jerome McGann, Melissa Merte, and Herbert F. Tucker. The COVE: The Central Online Victorian Educator, covecollective.org. [Here, add your last date of access to The COVE].