This family tree illustrates the relationships between the major historical and fictional characters that appear in A Mystery in Scarlet. 
It also reveals the dynastic ties that link these characters to other Stuart and Hanover historical figures, informing the usurpation plot.
Readers wishing to avoid "spoilers" should not consult this document before reading Chapter XXIX (London Miscellany no. 10).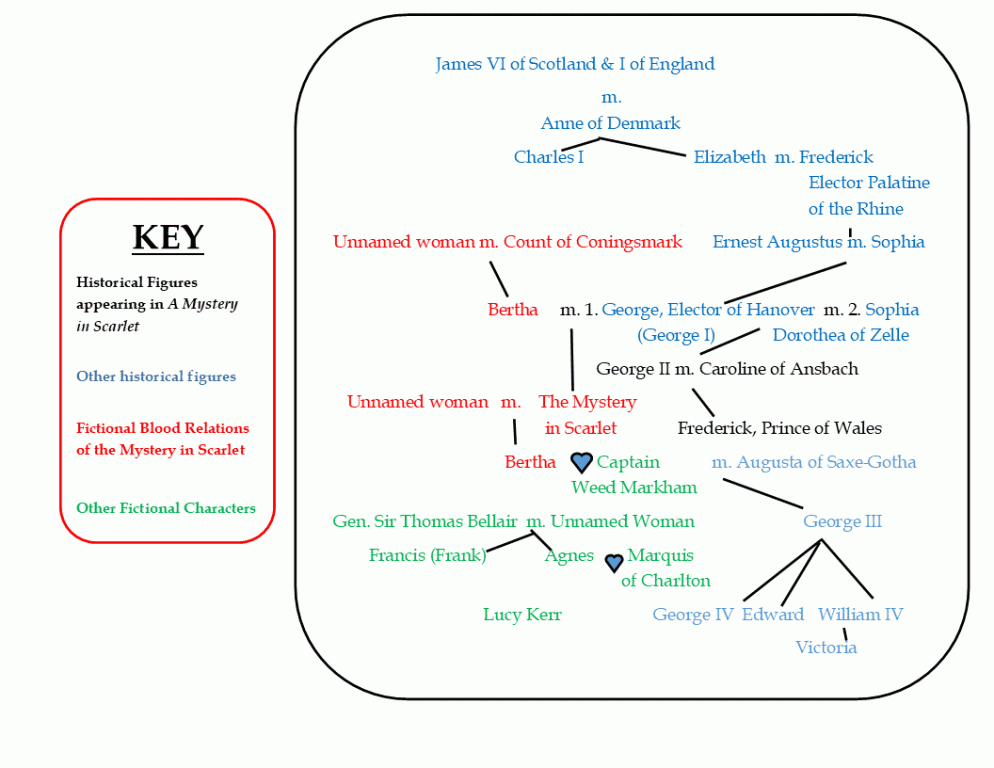 Image (c) Rebecca Nesvet 2018.